Now We Have Desktop Publishing Software
Kudos to Dustin for helping us procure a copy of Quark XPress 5.0. To show our gratitude, Chris and I are making Dustin an honorary deputy editor of the newsletter: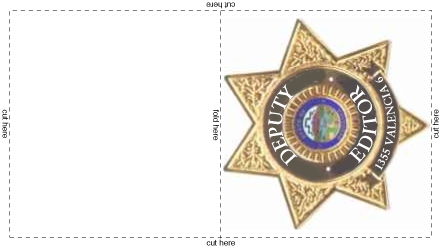 If you are not Dustin, please do not print this out. This is not for you.